Nature - Spawner Pack for "POLYGON Nature"&nbspv1.0.3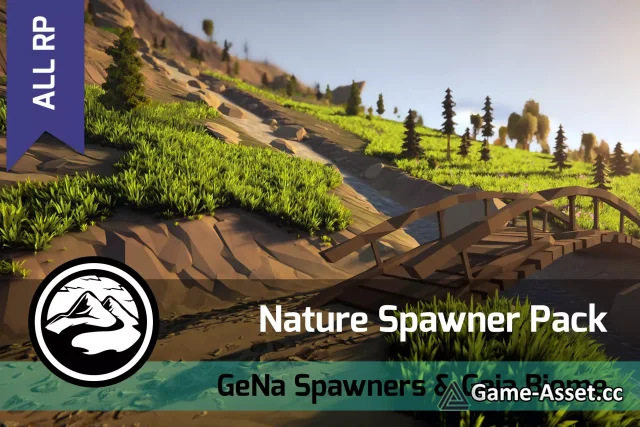 Unity Asset Store – Nature – Spawner Pack for POLYGON Nature.
A pack of spawner settings for the POLYGON Nature Pack by Synty Studios - to be used with GeNa Pro and optionally Gaia Pro 2021.
Create amazing nature scenes fast with the Spawner Pack for Polygon Nature!
Purchase the POLYGON Nature Pack from Synty Studio and make stunning Low Poly environments in just minutes.
I love modular asset packs! I get excited by visions of the amazing worlds I could create, and so i start placing blocks... and then reality sets in. Manually placing tens to hundreds of thousands of perfectly aligned objects into your scene is intensely time consuming.
Wouldn't it be cool if you could create and place infinite variatons of landscapes within minutes? What about flattening the terrain under buildings, or painting forests, or making roads, paths, rivers and fences?
Enter the Procedural Worlds Spawner Pack for POLYGON Nature. It merges the procedural power of Gaia Pro and GeNa Pro with your artistic vision to enable you to create in minutes what would take weeks or months by hand.
Asset version: 1.0.3
Download links for «Nature - Spawner Pack for "POLYGON Nature"»:

Rating: