Modular Egyptian Temple [HDRP]&nbspv1.0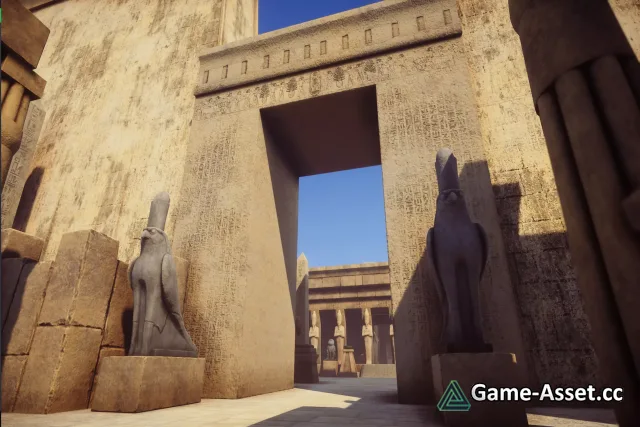 Download Unity Asset – Modular Egyptian Temple [HDRP] – New realease 2022.
This modular asset pack allows you to build an ancient Egyptian temple or various buildings in the setting of Ancient Egypt. In addition to various types of walls, several types of columns are included in the asset package, as well as sculptures such as: sculptures of the Cryosphinx, Sphinx, Horus in the form of a falcon, a stone statue of Anubis, as well as a statue of the pharaoh. In addition, some sculptures have destroyed versions.
Package work with Unity's High-Definition Render Pipeline.
Technical Details:
Prefabs:53
Number of Materials: 43
Textures: Min - 512x512; Max - 4048x4048 [PNG]
Tris Count: Min 4 & Max 16 326
Asset version: 1.0
Download links for «Modular Egyptian Temple [HDRP]»:

Rating: