Steampunk computer collection&nbspv1.0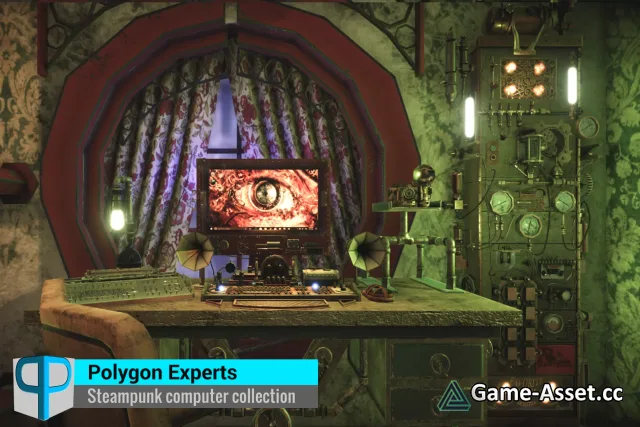 Steampunk computer collectionis a collection of high detail lowpoly models for the era of steampunk . Most of the models focus on computer parts and that's why this name is chosen for this collection but despite of computer parts you can find " Steampunk Camera " , "Steampunk Radio", "Steampunk fireplace " and a steampunk interior as the demo scene .
As you see in preview video of this collection, all the scene and objects in that are in this package and whole the video is created in unity to show the ability and quality of the asset. As shown in preview video the objects in this collection have both animated version and static version also all the objects are created in such way to be easily animated .
Features :
- High quality low poly objects
- 4K and 2K PBR textures
- Easy animation capability for parts
- Both animated and static version of some models ( as shown in the video )
Asset version: 1.0
Download links for «Steampunk computer collection»:

Rating: