POLYGON - Dog Pack Low Poly 3D Art by Synty&nbspv1.0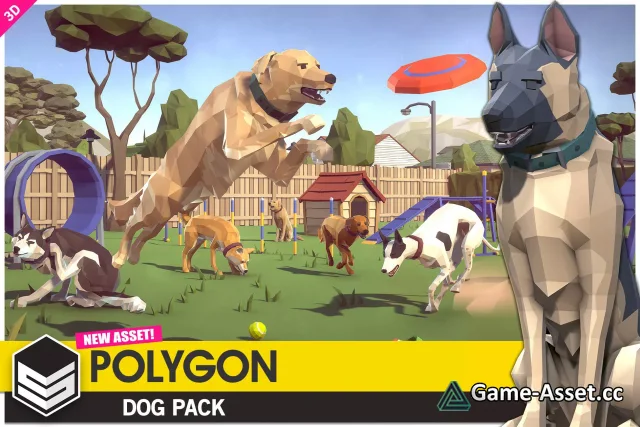 Download Unity Asset – POLYGON – Dog Pack Low Poly 3D Art by Synty
A Low Poly asset pack of Dog, props, FX assets to create add to your polygonal style game.
We've unleashed POLYGON - Dogs onto the world. It's a low poly asset pack with various dog to choose from, and did we mention... it's animated!
With interchangeable attachments, you can customise your pet to either carry health packs for your players or have demon dogs chase them. You're barking mad if you don't get this pack.
◼ Key Features ◼
- Animated Dogs!
- Lots of dog types and attachments!
- Includes example controller and camera scripts!
Asset version: 1.0
Download links for «POLYGON - Dog Pack Low Poly 3D Art by Synty»:

Rating: