SHADED: Retro Cars Collection&nbspv1.0.0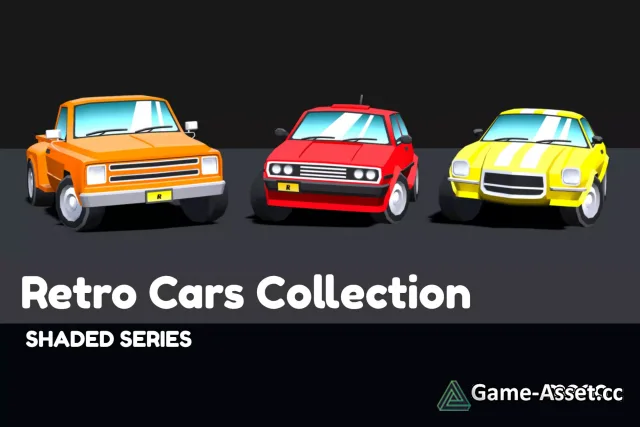 Download Unity Asset – SHADED: Retro Cars Collection
This asset includes the following packs:
SHADED: Muscle Retro Cars
SHADED: Off-Road Retro Cars
SHADED: Racing Retro Cars
SHADED: FREE Retro Car
+1 exclusive car: "The Time Traveler".
Here are the details of the asset:
+ 17 unique vehicles. 4 color variations each.
+ 68 car prefabs with/without colliders.
+ Optimized (1 material).
+ 1 texture atlas 1024px * 1024px.
+ The triangles average of the vehicles is around 3200 tris.
+ Works with lit/unlit materials.
If you need to remove the "R" in the plate, I included an alternative texture without it.
Asset version: 1.0.0
Download links for «SHADED: Retro Cars Collection»:

Rating: