Lowpoly Pack : Modular Sci-Fi Station&nbspv1.2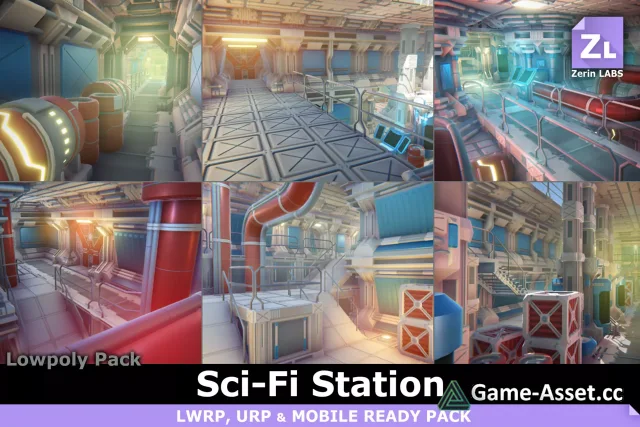 Download Unity Asset – Lowpoly Pack : Modular Sci-Fi Station.
On this impressive asset package you will find a complete set of very high quality low poly meshes prepared for you to create incredible futuristic science fiction space-ships and facilities.
- The pack includes more than 100 high quality meshes
With a wide variety of objects. Ranging from architectonical pieces to:
Generators
Computers
Pipes
Lamps
Doors
Crates
Barreles
Tanks
Gates
....and a vast variety of items.
- Combine them
And create unique configurations and environment sets
B O N U S !!
The pack includes a fantastic PBR + LWRP/URP shader to enhance the look and depth of this lowpoly library with powerfull Vertex Colour functionalities.
Besides it includes too a fantastic "Tile-based placement tool" that will help you placing and editing all your assets on a grid based layout.
We're incluing this fantastic shader and this super-useful placemenet script with all its functionalities TOTALLY FOR FREE!
Key Features
MOBILE READY for Android and iOS
URP & LWRP + built-in render pipeline compatible!
Perfect unity snap/grid compatibility
Asset version: 1.2
Download links for «Lowpoly Pack : Modular Sci-Fi Station»:

Rating: