Abandoned Psychiatric Hospital (Unity)&nbspv1.3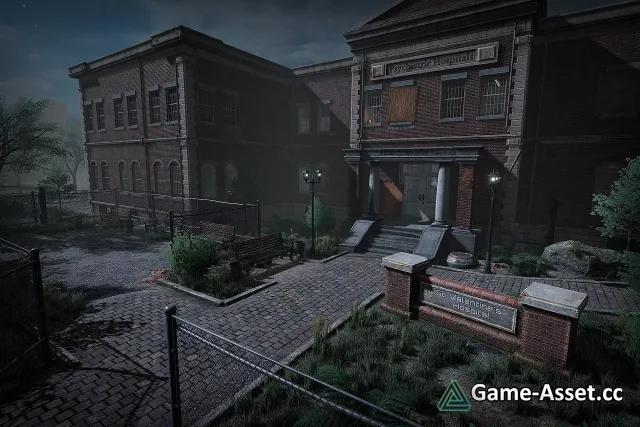 Download Unity Asset – Abandoned Psychiatric Hospital.
An abandoned modular hospital on the outskirts of the city, with boarded-up windows and a broken fence. Everything is already overgrown with forest. But something alive still lives in it.
The modular system will allow you to quickly create a hospital to your taste. If you liked my version, I optimized it. Different decals and a variety of props will allow you to create a variety of rooms.
Main features:
- Readme
- Convenient modular system
- 355 Unique prefabs
- Door opening system
- LOD-groups
- Texel for 512 px/m modules
- Texel props 512-1024 px/m
- Exterior and interior
- Demo scene
- 7 unique rooms with props
Asset version: 1.3
Download links for «Abandoned Psychiatric Hospital (Unity)»:

Rating: