SF Corridors-Holograms&nbspv1.0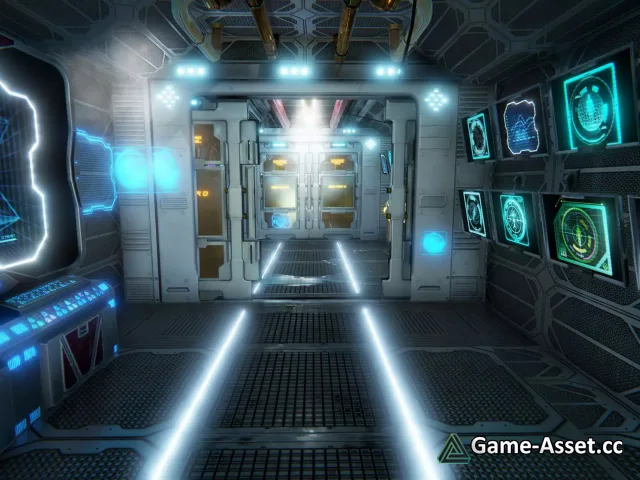 Download Unity Asset – SF Corridors-Holograms.
Corridor Construction kit can be used to create corridors with corridor element, 33 corridor props (like cables, monitors, pipes, vents), corridor door and one large hall. There are 4 type of different pipe ceiling to make more variations between corridor elements.
There are over 40 different hologram materials ready to drag and drop onto 3 different hologram emiters: monitor, large display and console. Also you can use holograms like wall signs.
Every prefab comes with 3 LOD stages for better performance.
Textures are up to 4K size.
PBR content!
Albedo, metallic, normal, AO and emissive maps included for each model.
In included sample scene we showed just a fraction of which combinations of corridors and holograms you can make.
To get same look like in our video, please use provided postprocessing file and add steam effect from standard particles pack.
Asset version: 1.0
Download links for «SF Corridors-Holograms»:

Rating: