Sci-fi Explosives&nbspv1.0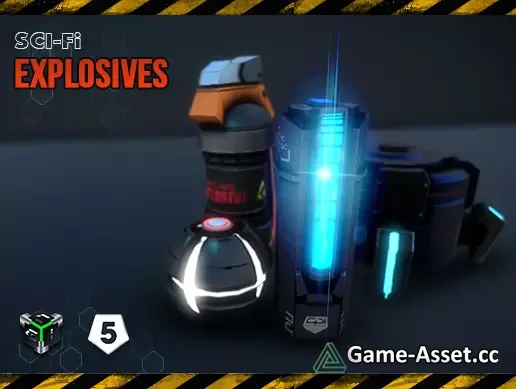 Download Unity Asset – Sci-fi Explosives
AAA quality Unity 5 compatible Sci-fi Explosives models with PBR ready materials and textures. It contains:
- Sci-fi Ice grenade
- Sci-fi Flash grenade
- Sci-fi Flame grenade
- Sci-fi Mine
12 custom albedo maps variants.
For ease of use there are prefabs.
Models: Polycount (4.4k)faces
Textures resolution : 2048x2048.
Textures: Albedo map, Normal map, Metallic+Smoothness map, Emission map, Height map, Occlusion map.
Asset version: 1.0
Download links for «Sci-fi Explosives»:

Rating: