Industrial Trash Pack&nbspv1.0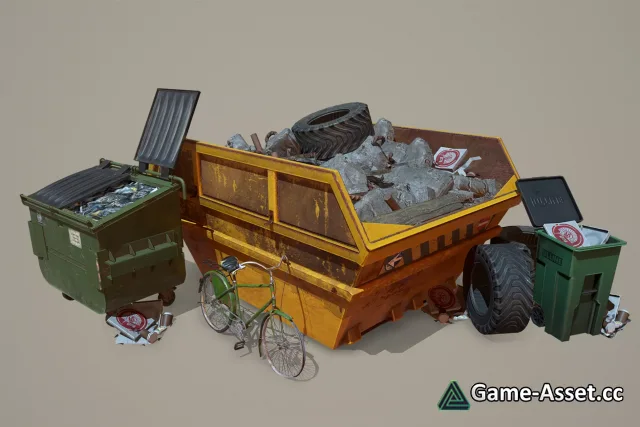 Download Unity Asset – Industrial Trash Pack
High quality industrial trash pack for HDRP and Standard pipelines!
Real AAA quality pack, that goes perfectly with any FPS type of game or project.
Pack includes 5 master props, that also include small add-ones, like small trash and asphalt blocks.Each model has one material, with PBR textures: albedo, metallic, gloss and normal map. Some of the props have multiple skins, like tire and dumpster. Everything is displayed in screenshots, 1/1 as it is in pack.
Each model is in it's own prefab, so it's ready to be added to scene!
Asset version: 1.0
Download links for «Industrial Trash Pack»:

Rating: