ZOMBIE Starter: MoCap Animation Pack&nbspv2.7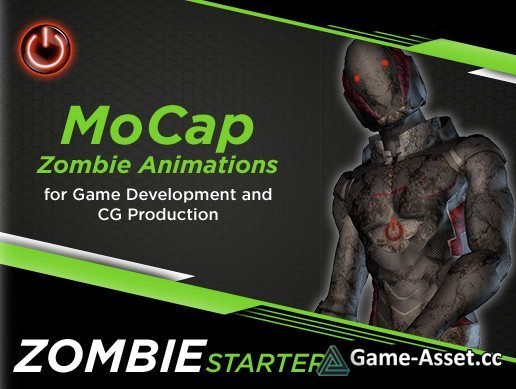 ZOMBIE Starter: MoCap Animation Pack – download Unity asset.
ZOMBIE STARTER
Major Update: Rev. 2.7
New Animations and Features
All Animations Humanoid
All Animations Root Motion and In-Place
26 Animations - 52 Total Files
INCLUDING: Hyper Zombie Chase, Jumping, Hyper-Attack, On-Fire and Deaths, Hits, Knock Back, Crawling/Transition, Standing Idles Variations, Walking, Slow
Create and control your own Zombie Horde with this set of flesh hungry Undead animations. We obtained and motion captured actual REAL Zombies in our studio! (No we didn't) Bring your undead game or CG project to life.
Asset version: 2.7
Rating: