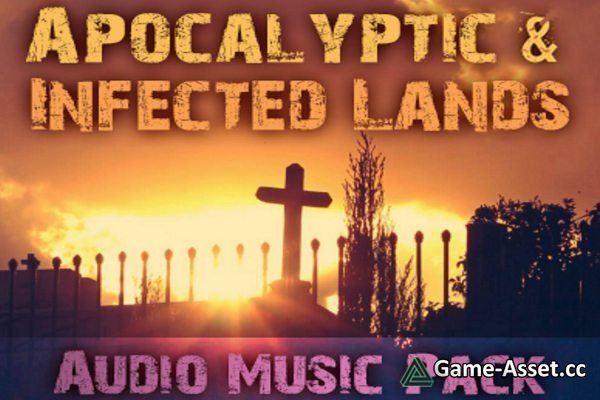 Download Unity Asset – Apocalyptic & Infected Lands Audio Music Pack.
The complete includes 32 original soudtracks( from 0:50 sec to 11 mins /track) , 26 Apocalyptic Loop-Ambients and includes four folders :
ORCHAPOCALYPSE FOLDER : Orchestral Apocalypse Folder (10 songs) for realistic projects
RETROCALYPSE FOLDER : Retro Apocalypse – Infected Tunes Folder for retro pixelated - cartoon or sound tunes style(9 songs)
UPDATE FOLDER : 11 Orchestral OST, 4 Orchestral Apocalyptic Ambient Loops and coming soon, much more ...
CHRISTMAS UPDATE FOLDER : 2 Xmas OST+ 9 Ambients
More Ambients, OST and sound effects will be include in next Updates (1 every month) Apocalyptic & Infected Lands Audio Music Pack are the perfect audio resources (soundtracks, and coming soon: sound effects and ambients) to use in your video games, trailer or some audiovisual product, packed with over 110 minutes of looping(and not looping) soundtracks. Coming soon sound effects (3D and SFX) and ambients too.
The soundtracks are composed in order to give the pack the ambient perfect for Apocalyptic and Infected worlds and lands, epic battles at end of times, sad and melancholic songs, hordes ambients, akelarres , epidemic games and virus atmospheres, exploring at dead lands, zombies, mistery and any horror and apocalyptic ambient that your product needs.
It´s perfect for apocalypse, horror, psychological drama-thrillers, end of the world & classical requiem overtures and atmospheres, drama, mistery, suspense, action, epic, war, frenetic hymns, dead marchs, relaxing songs full of sadness, Sci-Fi scenes, sad but hope ambients and for sadness feelings or scenes.
Asset version: 1.8.0.1
Download links for «Apocalyptic & Infected Lands Audio Music Pack»: