Free Fall - Accelerometer Arcade&nbspv1.3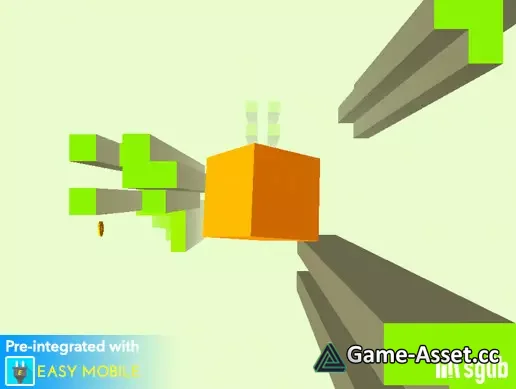 Download Unity Asset: Free Fall - Accelerometer Arcade
Tilt your phone to control the cube and help it dodge deadly obstacles in this thrilling game! Free Fall is an exciting accelerometer-based game that is best suited for all mobile devices.
FEATURES:
- Full game ready for release.
- Accelerometer-based control.
- Many built-in cubes to be unlocked with coins.
- Daily reward system.
- All assets (sounds, fonts, models, sprites, etc.) are free for commercial use.
- Easy to customize.
- Optimized for iOS and Android.
- Fully commented C#.
- Detailed documentation.
Asset version: 1.3
Download links for «Free Fall - Accelerometer Arcade»:

Rating: