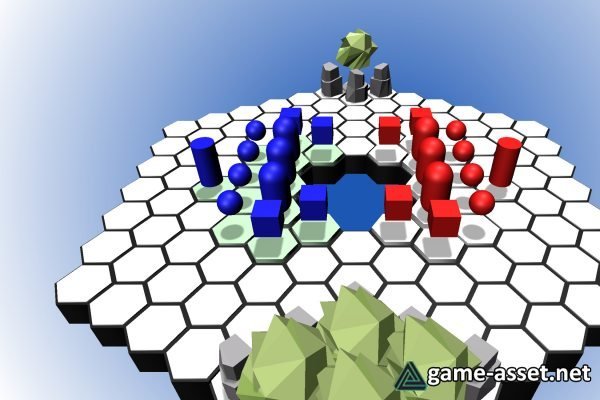 Turn Based Strategy Framework – download Unity asset
Turn Based Strategy Framework is an easily customizable tool that will help you release your turn-based game in no time!
Turn Based Strategy Framework release 2.1 is here!
Brand new unit special ability system
Reworked AI system for challenging gameplay
Custom game ending and turn transitioning conditions
Check out the documentation to learn more
This project is a highly customizable framework for turn based strategies. It allows to create custom shaped cell grids, place objects like units or obstacles on it and play games with both human and AI players. The framework was designed to allow implementing various gameplay mechanisms easily. Please check out documentation and demo scenes linked below for more information.
Main features of TBS Framework:
Covers all aspects of turn based game, including map generation, pathfinding, combat, special abilities, AI and game progression
Contains Grid Helper custom inspector for setting up a scene automatically
Tile and Unit Painter introduced in v2.0 make designing maps easier than ever
Comprehensive project documentation
Responsive support over email or forum thread
Helped many devs finish their hobby project, school assignment or release a game to market
Asset version: 2.1
Download links for «Turn Based Strategy Framework»: