Snaps Art HD | Train Station&nbspv1.1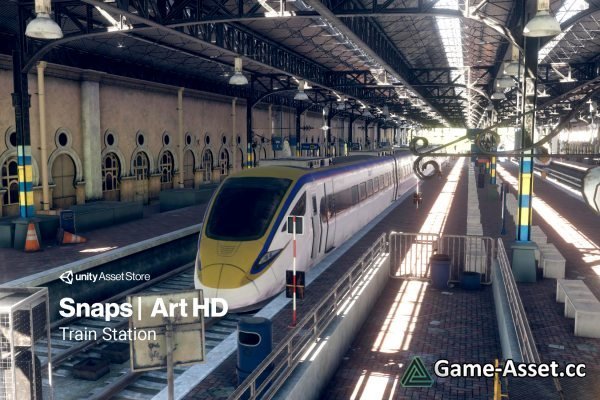 Snaps Art HD | Train Station – download Unity asset
Compatible with:
- Unity Editor 2018.4
This is an HDRP package. Compatible with Unity Editor 2018.4.
Due to changes in HDRP, this package currently is not supported in 2019.x.
Snaps Art HD | Train Station includes:
A large range of assets, including modular exterior and interior of buildings, props, and a modern high-speed train all assembled in a beautifully crafted sample scene.
What's included:
1. More than 180 3D models of modular environment and props, allowing fluid creation of level art and environments
2. Prefabs of each asset to allow full freedom of control to modify them as you please
3. A beautiful sample scene that allows limitless scalability of this theme
4. VFX for mood and tone (atmospherics) in the sample scene
We hope to inspire creators to extend their own universe and learn from the techniques of industry veterans.
Asset version: 1.1
Download links for «Snaps Art HD | Train Station»:

Rating: