Basketball Shooting Game Starter Kit&nbspv1.0.1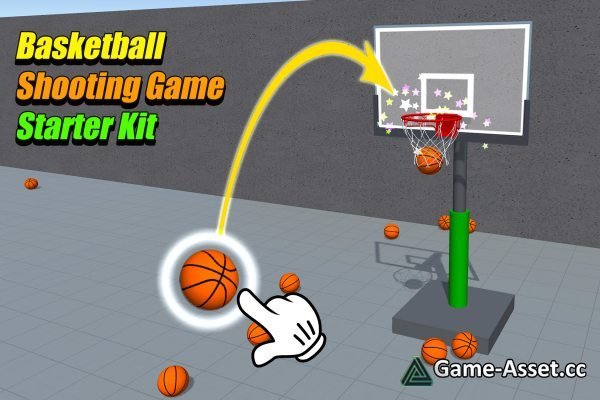 Basketball Shooting Game Starter Kit – download Unity asset.
This package help you to create a basketball shooting game (free throw game).
Scripts to fire the ball by flicking, ball model, basket goal model and sample game scene are included in this package.
Sample game is quite simple.
When you get a goal, score will increase.
Please make up an interesting game with your great ideas.
Features
- Realistic 3D physics
- Sample Game Scene
- Coded in C#
- PDF Documentation
- Mobile Support iOS & Android (tested)
- Shot parameters can be adjusted in the Inspector.
Asset version: 1.0.1
Rating: