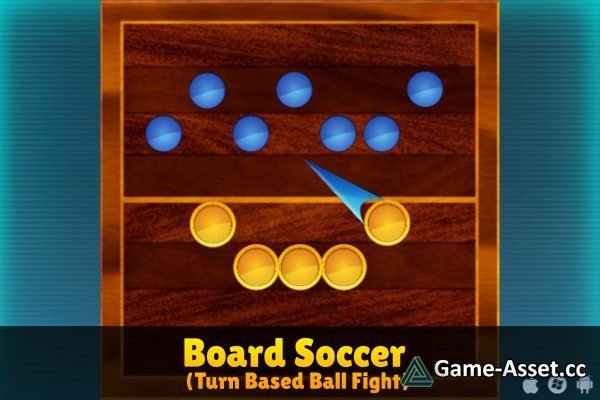 Board Soccer – turn based sport game template – download Unity asset.
Turn based ball fight is a flexible 3d game kit that uses real-time physics to simulate game events. The kit features an AI opponent which challenges player throughout the game. It is also extremely easy to customize and extend. We wanted to let developers use this kit as a strong base to develop all sorts of similar games including Soccer, Football, Billiard, Air hockey, Space ball, Pool, etc.
Features:
- Turn based strategy game kit with balls and fingers
- 16 thrilling levels to compete with AI and get to the cup
- Supports multi-platform: Android, iOs,WebPlayer and Windows
- Unity 5 ready!
- Can be used as a base to prototype similar games such as Billiard or Air Hockey.
- Simple, but highly addictive physics based gameplay
- Realistic physics for a thrilling and rational game-play
- Can be used to build a 2D or a 3D game at no time!
- Mobile friendly (with awesome performance!)
- Extremely flexible to re-skin and re-master
- Fully commented source code in C#
It works with Unity built-in features and doesn't need any 3rd party tools to get it up and running.
Asset version: 1.2.2