Padlock Puzzle System&nbspv1.3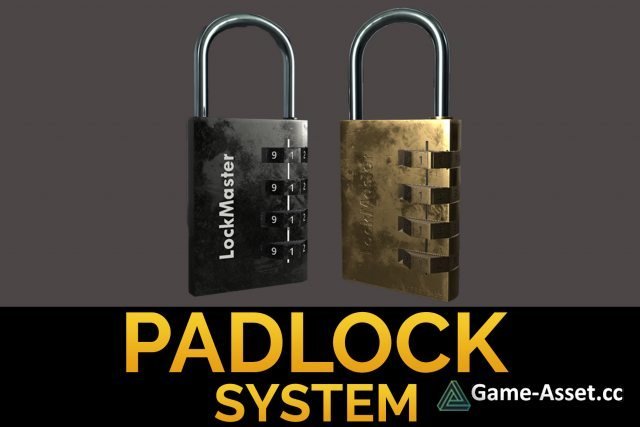 Padlock Puzzle System – download Unity asset.
This Padlock Puzzle System is a complete template for implementing your own padlock and combination system. The padlock allows you to input a 4 character string code which if matched by the player by moving the padlock spinners will allow some type of interaction to open doors/chests etc.
The package contains a 2x PBR padlocks at 2048x2048 & A PBR Door.
Asset version: 1.3
Download links for «Padlock Puzzle System»:

Rating: