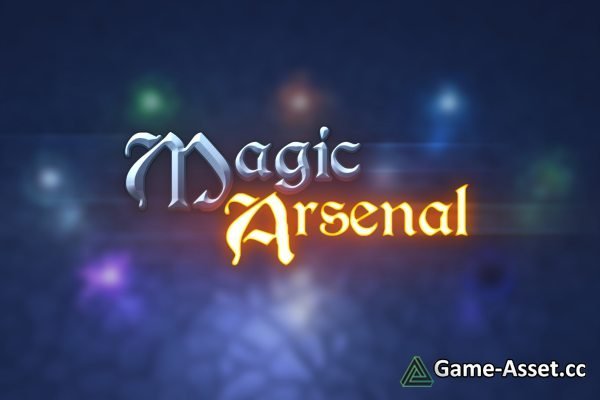 Magic Arsenal – download Unity asset.
Magic Arsenal is a bundle of 430 magical particle effects.
Featuring 37 unique effects, all available in each of the 10 elemental types: Arcane, Earth, Fire, Frost, Life, Light, Lightning, Shadow, Storm and Water.
This includes missiles, explosions, beams, shields, auras and many more magic effects.
Features:
- 37 effects in 10 unique elemental types
- 430 Total prefabs
- 15 extra magic missiles
- 15 extra magic explosions
- 10 Missile icons
- 15+ Magic aura textures
- 150+ Handpainted textures
- 50+ Extra modular textures
- Texture sizes up to 1024x1024
- 40 Sound FX for missile/impacts
- Interactive demo project
Effects:
- Area Damage
- Aura Cast (2 types)
- Aura (3 types)
- Beams
- Beam Blast
- Charge
- Cleave
- Curse
- Damage over Time
- Enchant
- Explosion/Impact (4 types)
- Flames
- Mesh Glow
- Missile (4 types)
- Muzzleflash/Cast (2 types)
- Nova
- Orbit Sphere
- Pillar Blast
- Rain
- Shield (2 types)
- Slash
- Slash Hit
- Sphere Blast
- Spray
- Wall (Circle & Line)
Asset version: 2.71
Download links for «Magic Arsenal»: