Polygon Arsenal&nbspv2.0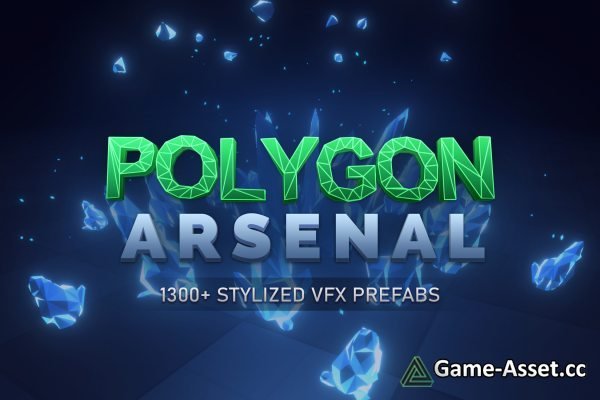 Polygon Arsenal – free download Unity asset.
Polygon Arsenal is the ultimate collection of low-poly styled VFX, containing over 1300 prefabs for sci-fi and fantasy themes.
Works best with bloom enabled in low-poly and stylized environments.
Standard and URP support.
The prefabs are sorted into 3 main categories for ease of use. The range of effects supports genres such as RPGs, shooters, platformers and adventure games.
Make your game more exciting with magic spells, projectiles, sword slashes, explosions and impact effects. Also featuring glowing fireflies along with fire, smoke and weather effects to add more ambience to your world.
Each unique effect comes in multiple colors, different elemental types or variants.
See the full list of effects at the bottom of this description.
Asset version: 2.0
Rating: