InfiniCLOUD HDRP - URP, Volumetric clouds & particles&nbspv1.6.1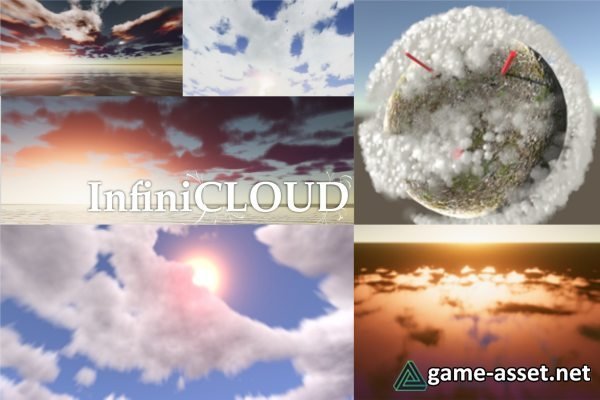 InfiniCLOUD HDRP – URP, Volumetric clouds & particles – free download Unity asset
InfiniCLOUD HDRP is a volumetric clouds system for the new Scriptable Render Pipelines in Unity, with focus on HDRP pipeline and URP version available.
Big bonus for InfiniCLOUD users, get access to the complete Sky Master ULTIMATE URP and HDRP Beta suits featuring a wide range of weather and volumetric effects, including volumetric lighting and shadowing.
The effect is globally compatible with all platforms and SRPs and supports both desktop and mobile platforms.
Features:
- Volumetric clouds that can be used in HDRP, LWRP (or URP) and Standard pipelines
- Volumetric ground fog or top down view clouds using the system in below camera mode
- Dual layer possibility for up and down clouds
- Rainbow shader
- Volumetric lit particles module, for effects like smoke and round planet clouds
- Lightning system, with randomized lightning spawn, target definition for strikes and lightning on clouds
Asset version: 1.6.1
Rating: