Confetti VFX&nbspv2.5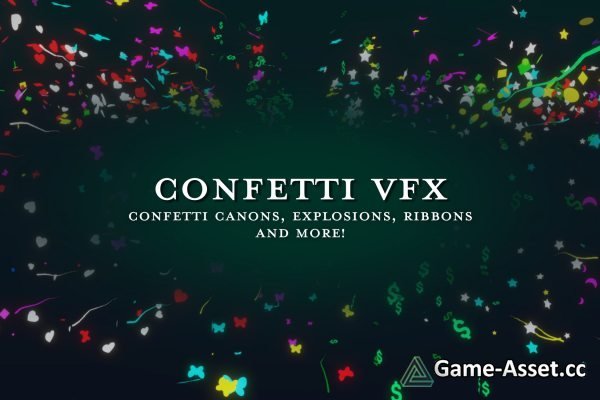 Confetti VFX – download Unity asset.
A collection of confetti particle systems ready to drop into any scene!
The package includes 40 unique prefabs. Four types (Falling, Explosion, Cannon and Ribbon Cannon), with seven different confetti textures in different combinations and colours, including:
Circles, Diamond, Hearts, Butterflies, Dollars, Stars and Moons.
All easily editable too, including colours, in the inspector!
Asset version: 2.5
Download links for «Confetti VFX»:

Rating: