Epic Toon VFX 2&nbspv1.0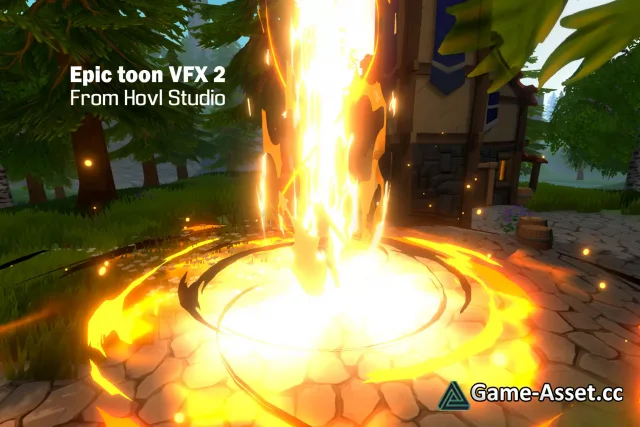 Вownload Unity Asset – Epic Toon VFX 2.
The pack contains 10 amazing toon effects with SFX (from sound designer who worked in Blizzard) that can be used in AAA games! All effects are game ready, just take and drop prefabs into your game!
Sound effects from SFX pack not included to the asset, but asset provides another SFX from NK Studio.
PC/Consoles/Mobiles/Web/VR supported.
URP (Old LWRP) and HDRP supported from Unity 2019.2.
Asset version: 1.0
Download links for «Epic Toon VFX 2»:

Rating: