Wizard spells pack&nbspv1.0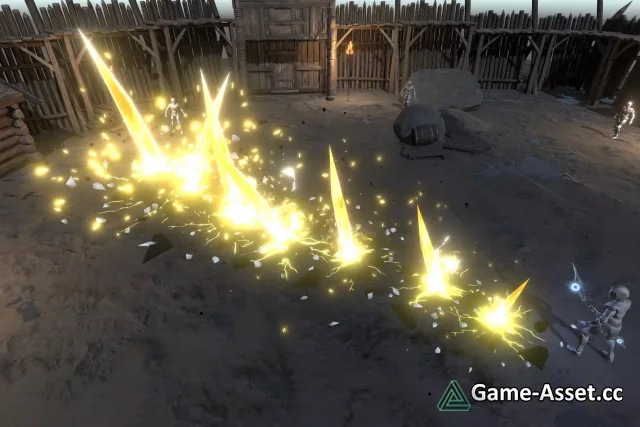 Download Unity Asset – Wizard spells pack
31 VFX prefabs for Realistic games (14 complete spells with main and casting effects + second variation for spikes and shield) and 15 high quality SFX
Asset includes:
- 31 prefabs (14 complete spells with main and casting effects + second variation for spikes and shield)
- 14 unique icons specially created for this asset
- 1 UI sprite-animation for icons
- 15 high quality SFX
- HQ PBR Fantasy staff asset as addition.
PC/Consoles/Mobiles/Web/VR supported.
URP and HDRP supported.
Support package for HDRP and URP here!
IMPORTANT! We don't sell non-target RPG controller from the demo scene! It created only for demonstration purpose. It's mean that asset support doesn't apply to animations and scripts that are used in the demo scene, but you can use scripts under the standard Asset Store license.
The effects may be too heavy for the mobiles as they are very complex. They can be easily re-sized, re-timed and re-colored. Works from Unity 2019.2.6. There are no projectors in the effects.
Asset version: 1.0
Download links for «Wizard spells pack»:

Rating: