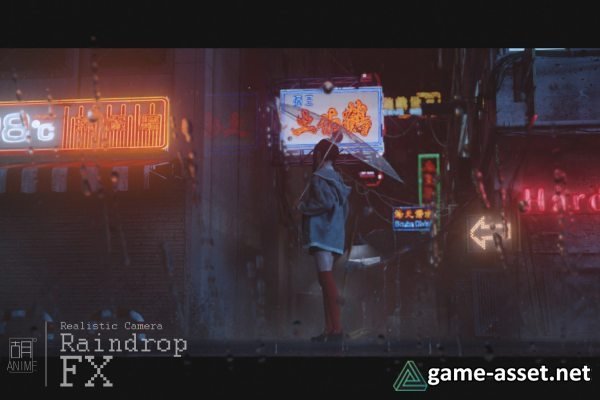 RaindropFX Pro Standard – download Unity asset
Versions for different rendering pipelines: HDRP
*The post processing stack (v2) must be installed before you can use RaindropFX Pro*
RaindropFX Pro - Easy to use realistic camera lens raindrop animation effects.
Compatibility:
• Standard (Deferred and Forward) rendering pipeline in Unity 2018.2+;
Features:
• deeply integrated with Post Processing Stack (v2);
• post effect of the falling drops on the camera lens;
• raindrops animation based on physics;
• wind turbulence support;
• radial wind for driving simulation;
• simulate colored liquids;
• dynamic wipe effect;
• create screen fog effect and interactive with waterdrops naturally;
• object space supported (add raindrop to object surface);
• batch image renderer (add raindrop to your video sequence);
• custom raindrop texture supported;
• all source code is included, so you can customize it for yourself.
Bonus post effects:
• Gaussian blur;
• color levels;
• frosted glass effect;
• split screen effect based on custom mask;
• screenshot captor;
• all the effects are integrated with Post Processing Stack (v2) and support sorting to get different results.
Asset version: 2.5.2