Sharp Shadows Toolkit&nbspv1.1.2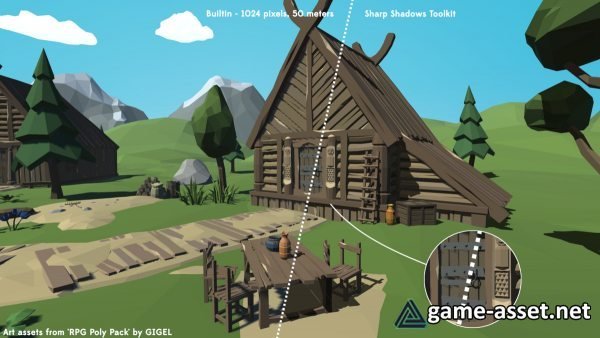 Sharp Shadows Toolkit – download Unity asset.
Now with Unity 2021 and URP 11/12 support!
The Sharp Shadows Toolkit brings sharp, pixel-perfect shadows to your Lightweight/Universal Render Pipeline project. Many games and experiences target a non-photo-realistic art style for which sharp shadows are better suited than the built-in shadows that tend to be either too soft or too jagged, especially on low quality settings.
The toolkit can be useful in a wide variety of scenarios, from a single accurate drop-shadow for the main character in a mobile game to ubiquitous high quality shadows for an architecture visualization project.
Asset version: 1.1.2
Download links for «Sharp Shadows Toolkit»:

Rating: