Liquid Volume&nbspv4.6.3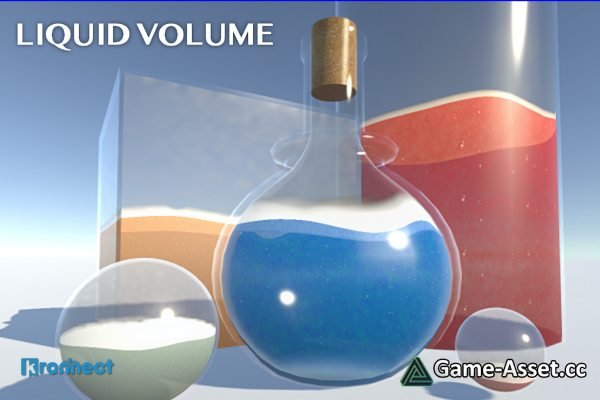 Liquid Volume – free download Unity asset.
Liquid Volume is a powerful and highly customizable shader that simulates realistic and animated liquid containers. Can be used in 3D scenes and 2D UI (demos included).
Liquid Volume is super easy and fun to use: just add the main script to any gameobject with a mesh to convert it into a liquid container!
Liquid Volume works with cylinders, cubes, spheres and since v3 also with irregular shapes (like potions, bottles and similar flasks).
Includes the following ready to use prefabs:
• Sphere flask
• Cylinder flask
• Cube flask
• Beaker
• Bottle
• Glass
• Circular flask
• 2 Magic Orbs
• 6 Potions
• ... even a fillable beer glass!
Asset version: 4.6.3
Rating: