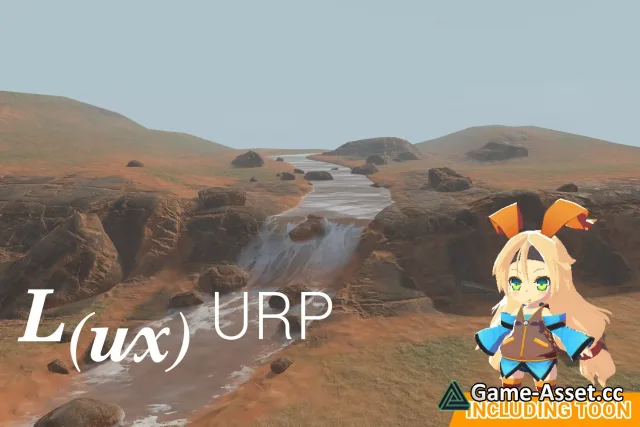 Download paid Unity Asset – Lux URP (LWRP) Essentials 2022 (Latest version).
Lux URP Essentials provide a growing collection of manually written and optimized HLSL shaders and custom nodes for Shader Graph. It reduces the gap between HDRP and URP by adding missing advanced lighting models and ships with a ton of various rendering features to cover a wide range of use cases.
Environment related Shaders
Parallax terrain, mesh terrain, grass including high efficient grass displacement which does not need a 2nd camera, foliage, rock, water and tree creator.
Advanced Materials and Lighting
Skin, hair, cloth, transmission, clear coat, glass, fuzz, toon lighting, simple flat shading, lit and shadowed particles and lit extended (deprecated since URP 12) and lit uber.
Effects
Fast outlines, rim based animated highlights, hidden surfaces, screen space decals, billboards and volumetrics.
Shader Graph
Custom nodes for skin, cloth, transmission, clear coat, transparent, toon lighting and flat shading next to some handy helper nodes like procedural stochastic sampling or advanced parallax mapping.
Asset version: 1.85.1
Download links for «Lux URP Essentials»: