Destructible objects script&nbspv1.0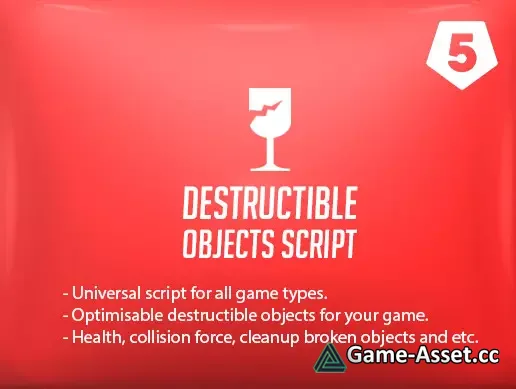 Download Unity Asset – Destructible objects script
* It's not a real-time destructible script, this asset works with prefabs. Voronoi free plugin is used for creating destructible prefabs. Destructible objects script – universal optimised script with which you can make your own destructible objects in your game.
It will be perfect for various game genres (from racing games to shooters).
Different settings and adjustments give an opportunity to make destructions realistic.
In each object collision force, health, explosion force, collision sounds, breaking sounds, cleanup broken objects, break delay, collision prefabs, broken prefabs can be adjusted.
This script supports kinematic rigidbody and broken objects reappearing functions.
Also this asset is perfectly suitable for mobile games.
Asset version: 1.0
Download links for «Destructible objects script»:

Rating: