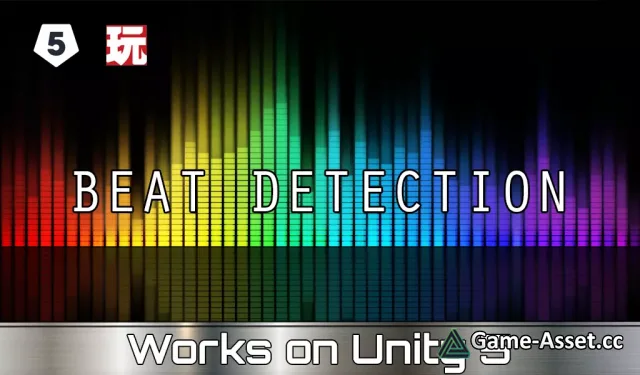 Download Unity Asset – Beat Detection detects beats in realtime from any audio source.
Fully tested on Unity 2018 and 2017
Main features
-Beat detection in realtime
-Mobile friendly
-Works with audio source and microphone
-Integrated with 3rd party systems such as PlayMaker
-Event based system
-Full documented
-Lot of demo scenes, tuned to work with microphone, audio input, mobile, etc...
Beat Detection Algorithm can detect the beats of any audio source in realtime by using frequency spectrum analysis (FFT), audio energy or both simultaneously.
You can use the script in your games or applications and make your applications react to the music. It is really easy to configure, simply add the script to the object with the audio source and choose the detection mode:
- Energy Mode: This mode will detect the beats analyzing the music volume changes. When a beat is detected a 'energy' code is returned.
-Frequency mode: This mode uses spectrum analysis and can detect three different beats, low (kick), medium (snare) and high (hit hat) beats.
-Both: Using both methods you can get a complete control on the beats of your music.
The code is high-performance and you can use it on mobile devices and even use several scripts simultaneously to control many audio sources.
Full source C# code included.
Asset version: 2018.1
Download links for «Beat Detection»: