Graph And Chart&nbspv1.11.3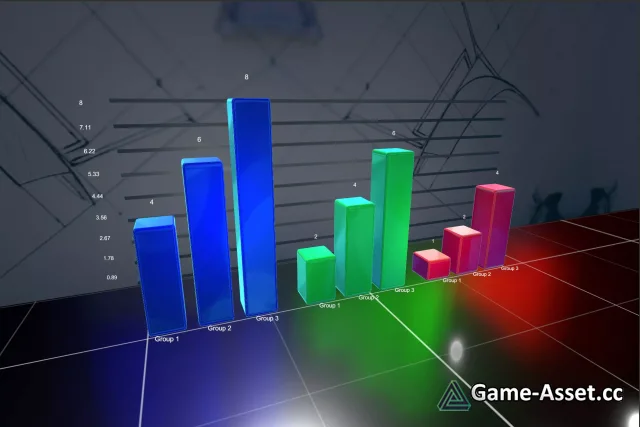 Download Unity Asset – Graph And Chart.
Top notch 2D/3D data visualization for unity. Realtime streaming, Beautiful, Responsive and Interactive. Easy to use and to quickly set up. Every feature can be customized from both code and editor. Graph And Chart is compatible with any platform including VR/AR, mobile ,web and desktop. All latest unity versions are supported.
Bar Chart (2D/3D) Pie Chart (2D/3D) , Torus Chart (2D/3D) , Graph Chart (Realtime Streaming 2D / 3D) , Bubble Chart (2D/3D), Radar Chart (2D/3D) , Candle Chart (2D) and Pyramid Chart (Beta 2D) . All can be customized completely with your own colors, sizes, materials and prefabs. All are size responsive. All can handle user events.
Can be integrated with a range of other assets and features:
● Playmaker , TextMeshPro , Automaticlly Load JSON/XML
● LWRP and HDRP are supported. Learn More..
Graph and Chart comes with more than 30 visual themes , many can be seen in the images and videos above. It comes with ready made textures and prefabs that can be used to style your charts. There are also plenty of tutorial scenes.
Asset version: 1.11.3
Download links for «Graph And Chart»:

Rating: