Cinema Pro Cams - Film Lens & 3D Toolkit&nbspv1.5.0.0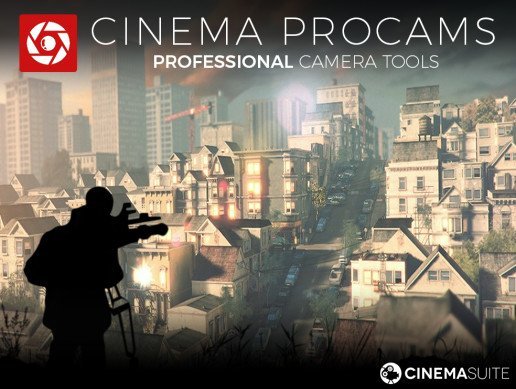 Cinema Pro Cams - Film Lens & 3D Toolkit - download Unity asset.
Cinema Pro Cams is an industry standard toolbox to aid in the creation of accurate, real-world cinematic/film cameras inside of your Unity or project (Unity 5 , 2017 or 2018 and above). The perfect tool for game developers or film professionals who want to make sure their projects have that Cinematic look and feel of real world film lenses that will help to further immerse the player or viewer in your story.
Cinema Pro Cams is perfect for:
- Film/Movie/Commercial/TV/3D Animation previsualization (previz) using Unity.
- Creating real-world cinematic camera effects for cutscenes in game projects.
- Making Machinima movies.
- Learning the ins-and-outs of camera behavior and technology, camera settings and how those settings affect the final image.
Asset version: 1.5.0.0
Download links for «Cinema Pro Cams - Film Lens & 3D Toolkit»:

Rating: