Easy Combine&nbspv2020.2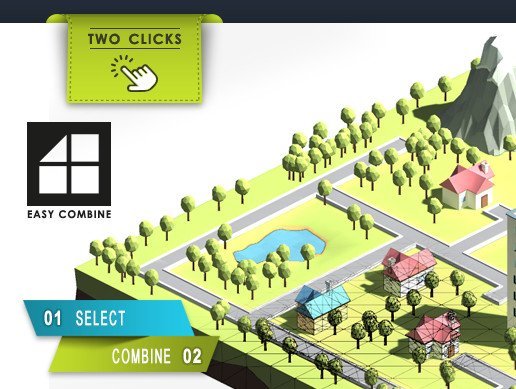 Easy Combine – free download Unity asset.
The Easy Combine system provides a very simplified workflow for combining mesh objects.
The intention behind this plugin was to give the artists/developers a two-click combine solution without the need of manually building complex preparatory steps in the scene.
Key Features
• Easy usage
• Non-destructive workflow
• Scene overview
• Mesh export
• Group by Shader or Material
• Lightmapping ready
The price will be increased to 29$ when the texture bake feature gets included.
Asset version: 2020.2
Download links for «Easy Combine»:

Rating: