Splines&nbspv3.0.3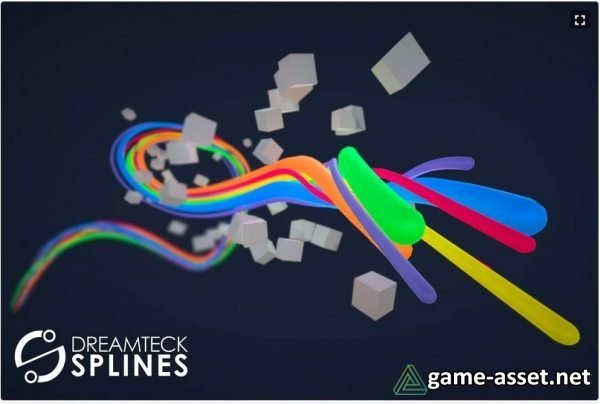 Dreamteck Splines – download Unity asset
Dreamteck Splines is designed to feel like a native part of Unity, leveraging familiar tools and interfaces. It is both designer and programmer-friendly allowing for quick prototyping and implementing of unique behaviors. Focused on flexibility, ease of use and performance, it is suitable for both small, medium and large-scale projects.
With efficient code and caching algorithms, the tool provides excellent performance even when lots of objects are constantly updated. Dreamteck Splines provides scalable solutions for different use cases. For example, games using stationary splines can benefit from baking geometry and optimized sample modes while titles requiring dynamic updates to the splines can use multithreading to free up the main thread.
Key features:
- Editor and Runtime spline creation
- Hermite, Bezier, B-Spline and Linear splines
- Path following with constant speed
- Mesh generation
- Junctions
- Object and particle control
- Spline projection
- Mobile friendly
- Primitives and presets
- Import & Export functionality
- Morph states
- Multithreading
- Easily expandable functionality
- Extensive User manual with examples
- Open source!
Asset version: 3.0.3
Download links for «Splines»:

Rating: