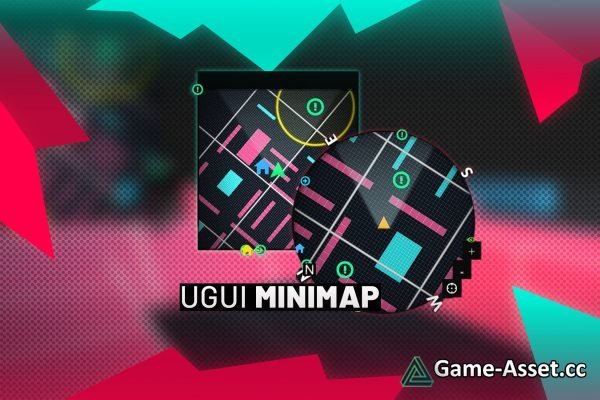 UGUI MiniMap – download Unity asset
UGUI MiniMap is a complete MiniMap / WorldMap solution for Unity uGUI. You can easily create any type of minimap you want for any genre of game, like: race, fps, rpg games etc.
Features:
-UGUI Support.
- Compass Bar.
- Border Maps Icons.
- World map point markers.
- New RTS Camera Movement.
- Circle Border icons.
- Area Grid.
- 3D and 2D Mode.
- Static or Dynamic rotation map.
- Hit / Damage Effect.
- World map and Mini map
- Static Map mode.
- Circle Area for each icon.
- Panel info.
- RealTime and Picture Render Mode.
- Support custom map masks.
- Create Waypoints / Icons easy in runtime.
- 2D Example scene.
- Panning Tweening.
- HoofdPunt indicator.
- Zoom In and Out.
- In Editor documentation.
- Easy to use (Drag and Drop).
- Customize icon color, size, sprite etc.
- Animated Icons.
- Zoom Levels.
- Buttons items.
- Automatic bounds calculation.
- Clean code - C#.
- Well commented.
Asset version: 2.5.0
Download links for «UGUI MiniMap»: