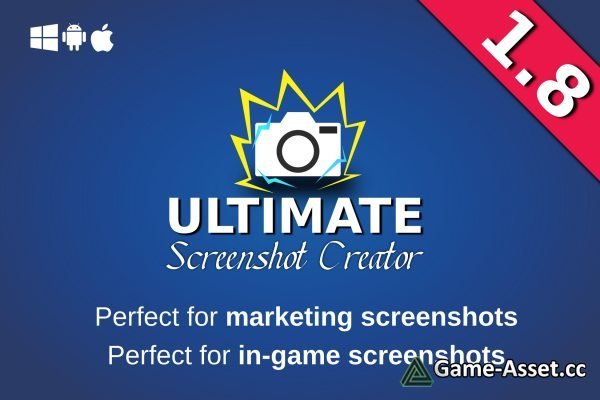 Ultimate Screenshot Creator - download Unity asset.
Ultimate Screenshot Creator is the most complete and customizable screenshot creator available on the asset store. The asset is powerful, flexible, easy to use, highly customizable, and works in Editor and on all platforms. It has all features you need, and even more!
For your users, it is the ideal tool to take in-game screenshots with a lot of custom settings, and to display and manage the screenshots from the game.
• Take sreenshots in-game on all platforms.
• Export your screenshots to the Android Gallery.
• Export your screenshots to the iOS Camera Roll.
• Customizable in-game gallery to manage screnshots.
• Share screenshots on iOS, Android and WebGL.
• Display a validation UI to the user to save or discard the screenshot.
• Display a screenshot thumbnail when taking screenshots.
• Capture off-screen scenes.
Asset version: 1.10.1
Download links for «Ultimate Screenshot Creator»: