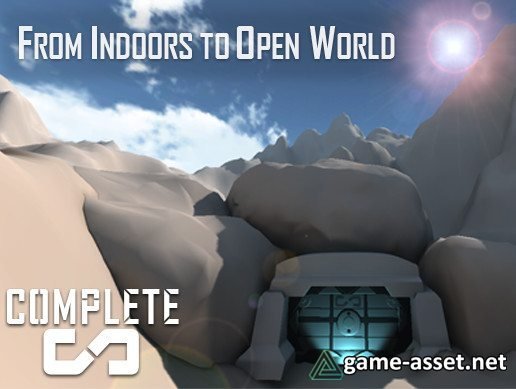 SECTR COMPLETE 2019 – download Unity asset
SECTR COMPLETE 2019 is the ultimate toolkit for building structured spaces in Unity. If you want to stream an open world, bring a huge game to mobile, or take advantage of the latest techniques in audio occlusion and propagation, SECTR COMPLETE has something for you
Major SECTR 2019 Upgrades:
- Unity 2018.3 and 2019.x support
- Seamless Gaia, GeNa 2 & CTS support
- Sector creation now orders of magnitude faster
- Floating point solution for extra large world support
- Entire SECTR suite is now one product
- Easier and more intuitive to use.
Major Features:
-SECTR CORE: Sectr Creation Kit
-SECTR AUDIO: Immersive Spatial Audio
-SECTR STREAM: Seamless Scene Streaming
-SECTR VIS: Dynamic Occlusion Culling
-Works in indoor and open world scenes.
-Complete PlayMaker support.
-Constantly profiled and hand optimized.
-Exclusive demo content.
All SECTR modules include complete source code, online support, and are fully compatible with Unity Free, Unity Plus & Pro, and Unity Version Control.
Upgrade Policy:
Every year as we further develop our products we will charge a nominal upgrade fee which is usually around 20% of the normal purchase price for the next major release of our software. These upgrades are aligned to the major Unity versions they support. For example CTS 2019 will be enhanced and supported for the full Unity 2019 product cycle. You are not obliged to update to newer versions of our products if you do not need to, however old versions of our products will not be supported on new versions of Unity. All upgrade money is fed back to the team to ensure that we can continue to update, grow and support our products and customers over time.
Asset version: 2019.0.5
Download links for «SECTR COMPLETE 2019»: