Terrain To Mesh 2021&nbspv2022.2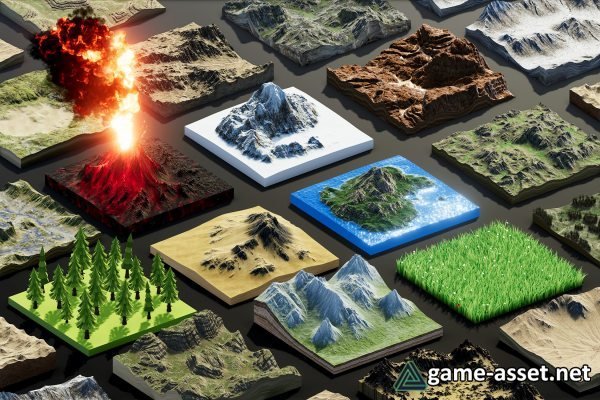 Terrain To Mesh 2021 – download Unity asset
Tool for converting Unity Terrain asset into a mesh.
Offers:
• Ultra fast converter.
• Full vertex count control for generated mesh.
• Mesh split system.
• 16 and 32 bits mesh support.
• Splatmap shader - imitating Unity built-in terrain shader with 16 layers support.
• Basemap exporter - bakes all terrain paint textures into one texture file.
• Tree, grass and detail mesh exporter.
• Holesmap exporter.
• Terrain to OBJ exporter.
• Editor and run-time API.
• Supports all render pipelines.
Asset version: 2022.2
Download links for «Terrain To Mesh 2021»:

Rating: