MicroSplat - Terrain Collection&nbspv3.9.26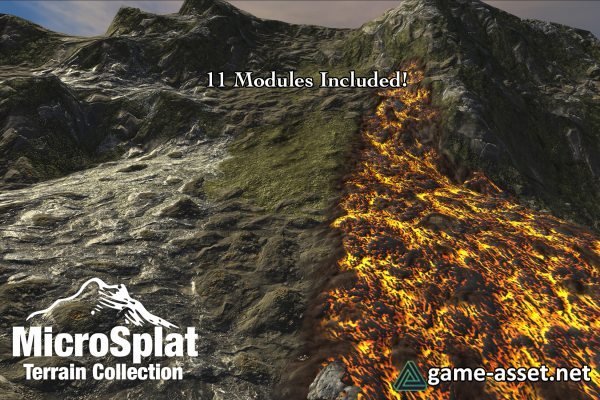 Download Unity Asset – MicroSplat – Terrain Collection (Latest Version 2022 , $90 USD)
Offered at a 25% discount over buying the modules independently, the MicroSplat Terrain Collection offers these modules in one package:
- Anti Tiling
- MicroSplat Core Module
- Global Texturing
- Dynamic Snow
- Puddles, Streams, Lava & Wetness
- Terrain Blending
- Terrain Holes
- Tessellation and Parallax
- Texture Clusters
- Triplanar UV
- Wind and Glitter
MicroSplat is the fastest and most feature rich terrain shader available. From flowing water and lava, to simple blending of objects with terrains, to anti-tiling features like Texture Clustering, MicroSplat does it all and does it faster. Supports up to 32 PRB textures per terrain.
Asset version: 3.9.26
Download links for «MicroSplat - Terrain Collection»:

Rating: