L.V.E 2019 - Lava & Volcano Environment 2019&nbspv1.7.7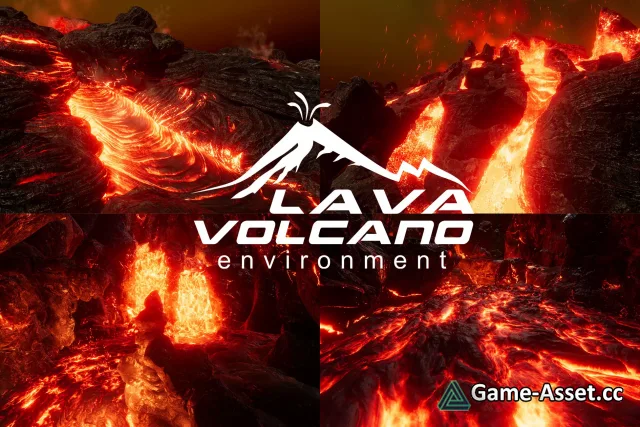 Download Unity Asset – L.V.E 2019 – Lava & Volcano Environment 2019 (Latest version 2022).
To run HD or URP, LW RP please import pack to HD or URP project and then import support pack which is inside the asset in "HD and URP Support Packs" folder. It will replace shaders, prefabs, meshes so they will work with RP out of the box. Please also check readme files inside that folder.
L.V.E 2019– Lava and Volcano Environment 2019 is new rebuild and extended version of L.V.E. It is big pack of environment, systems, tools, textures, particles, post processing stacks and models which give you the ability to create volcanos, caves, interiors, rivers in high quality result and very cheap in render setup. Our spline and vertex paint tools which are included in this pack will support many very advanced systems/arts. Simulation tool give you ability to create lava river which is accurate to terrain shape via 3 mause clicks. You simply set first point and click simulate. Physics scripts give you ability to flow objects on lava surface and heat at realtime. You also could heat static objects which touch lava out of the box via our shader and script. Rocks and textures in this packs could also be used as asteroids, or normal environment. All assets, post processing, demos from video are included in the pack. Tutorial scene will help you to get full info about features. Pack co-work with our river water systems - R.A.M 2019. One spline and system to rule them all! Just play with it!
Asset version: 1.7.7
Download links for «L.V.E 2019 - Lava & Volcano Environment 2019»:

Rating: