Realistic Sniper and Ballistics System&nbspv1.1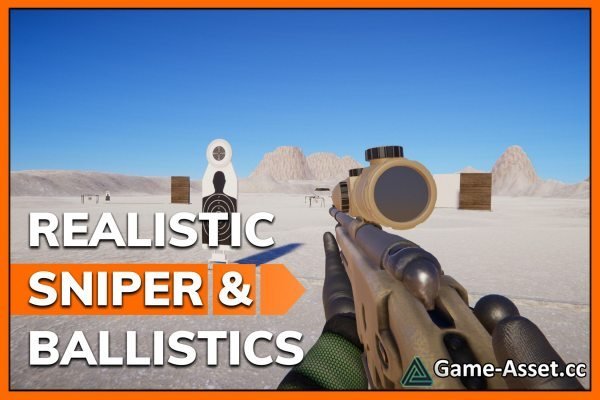 Realistic Sniper and Ballistics System – download Unity asset.
Realistic Sniper and Ballistics System (RSB) is a toolset to create any type of shooter game—specifically a sniper game—that includes realistic ballistics simulation.
Create realistic bullet/ballistic trajectories, bullet time effects, dynamic scope systems, penetration & ricochet and much more, right out of the box.
RSB is not a template for a single genre, it can be used in first-person, third-person or any kind of game that requires realistic bullet simulation. That being said, RSB also provides you with game-ready first-person controller with headbob, gunsway, holding breath sway as well as a simple bolt-action weapon controller.
Almost all the systems in RSB are decoupled from each other, with an event system that makes it possible to integrate RSB into your own projects and only use those parts that are really needed! Thus, RSB can easily be used with your already existing players or other shooter assets.
Asset version: 1.1
Rating: