Circle Layout Group&nbspv1.1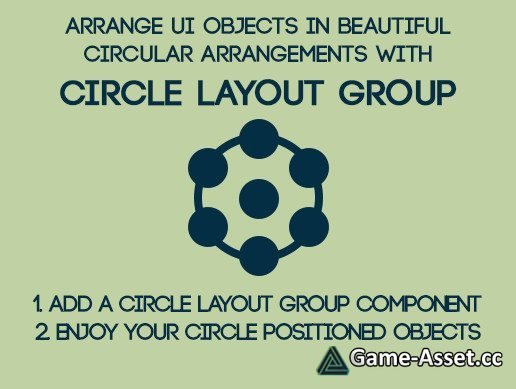 Circle Layout Group – download Unity asset.
A Unity Plugin by Emotion Theory
A UI Component that automatically positions your objects in beautiful circular arrangements.
HOW TO USE
* Add a CircleLayoutGroup component to a UI object. That's it!
* Alternatively, check out some of the samples in the Scenes folder.
FEATURES
* Full Source Code.
* Automatic, simple, intuitive. Add the component to a parent object and have its children arrange themselves accordingly.
* Works just like Unity's built in UI Layout components, i.e. GridLayoutGroup / HorizontalLayoutGroup / VerticalLayoutGroup.
* Customizable parameters. Several optional parameters can be adjusted to suit your needs, such as dynamic sizing of objects, among several others.
Asset version: 1.1
Rating: