Sprite Combine 2D&nbspv1.0.4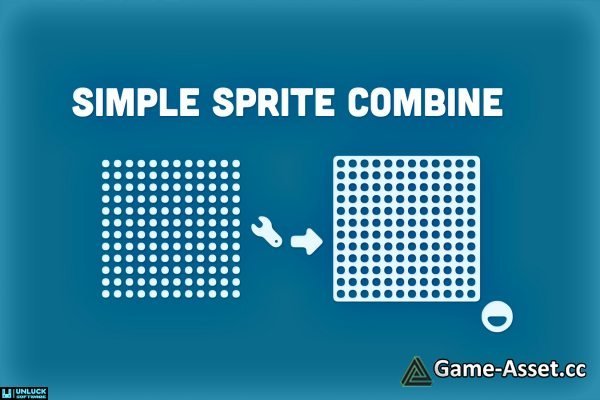 Sprite Combine 2D – download Unity asset.
Simple Sprite Combine is a easy to use editor extension that combines many sprites into a single mesh. Potentially combine thousands of sprites, greatly improving performance.
Features
• One click sprite combine extension.
• Click the Combine button to merge sprites.
• To decombine just click the Release button.
• Save mesh to project.
• Copy colliders.
* Sprites must use the same texture.
* Resulting mesh is limited to 64k vertexes.
Compatible with Unity 5.1 up to new versions of Unity(2020+)
Asset version: 1.0.4
Rating: