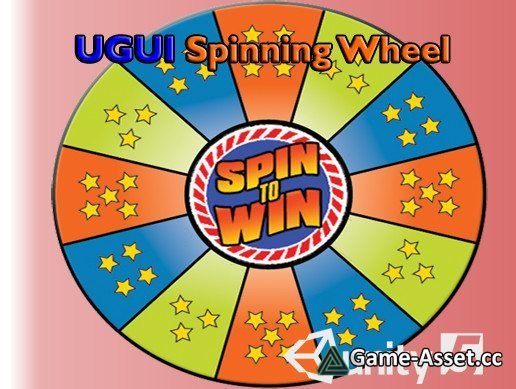 UGUI Spinning Wheel – free download Unity asset.
UGUI Spinning Wheel is a spinner tool that allows you to easily add your own spinning wheel into your game using Unity GUI.
Select the number of draws, the elements for the draw, and spin to randomly get the winner.
Use the prefab to quickly drag and drop a uGUI spinning wheel into your game.
Features:
- UGUI Support.
- Drag and Drop to use.
- Easy to use and customize.
- Add any number of draw elements for the spinning wheel.
- Use any image or select an image from the library (included).
- PSD and PNG included in the library.
- Adjustable number of draws
- Adjustable turning with Impulse, friction, random variation.
- Adjustable position and radius.
- Fast in-line help in the inspector.
- Clean C# Code and fully commented.
Compatible with all Unity platforms.
Asset version: 1.0