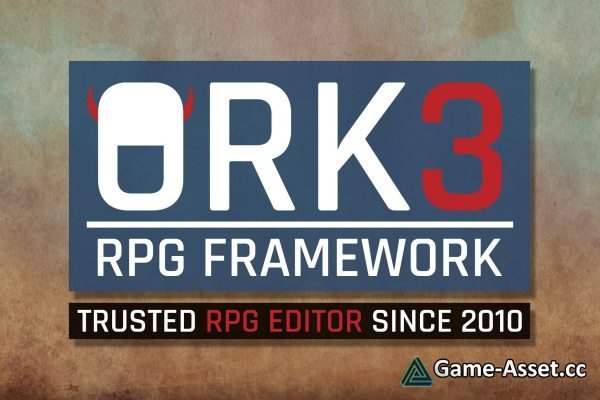 RPG Editor: ORK Framework 3 – free download Unity asset.
Flexible and powerful framework to build your own RPG of any kind, without writing a single line of code.
ORK Framework 3 is the newest iteration of the long-time available and trusted RPG Editor.
A massive package filled with features to build any kind of RPG, 2D or 3D!
ORK has been available for Unity since 2010!
I created ORK Framework to empower artists and developers who are struggling with creating complex systems, and show them that anyone can create an awesome RPG with a little bit of practice and guidance.
I truly believe that you can drastically transform your game development skills and become the artist that you know that you can be. No more stress, no more confusion, ORK Framework is a tool specifically designed to take the stress out of RPG development and give you the confidence you need to create any kind of RPG.
All you need!
ORK Framework 3 comes with everything you need to create your RPG, any way you want. 4 customizable battle systems (and battle grids), extremely flexible status system, formula editor, inventory system, factions, quests, crafting, dialogues and much, much more!
There's extensive documentation and tutorials available to guide you, including several long-running series, starting a project from scratch, building it piece by piece.
Asset version: 3.5.0a
Download links for «RPG Editor: ORK Framework 3»: