Hologram Pack For HDRP Shader Graph&nbspv1.0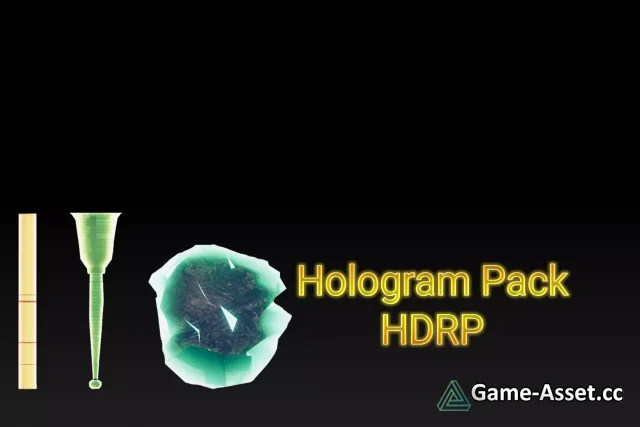 Hologram pack that was made in Unity's HDRP with Shader Graph. I have included in this pack shaders with or without the main texture on the mesh, and three glitch animations to show you how you can use these on other meshes.
This pack is easy to use and adjust to meet your project needs.
What is included in this pack:
- Six Shaders with or without using textures for the mesh.
- 12 materials.
- Three animations for the glitch effect.
- Test scene.
- Three custom meshes.
- One torch, one rock, and one firewood
- Five textures.
- PNG Formate
- 1024x1024 Pixels
- One Texture
- PNG Formate
- 2048x2048 Pixels
- One Texture
- PNG Formate
- 512x512 Pixels
Asset version: 1.0
Download links for «Hologram Pack For HDRP Shader Graph»:

Rating: