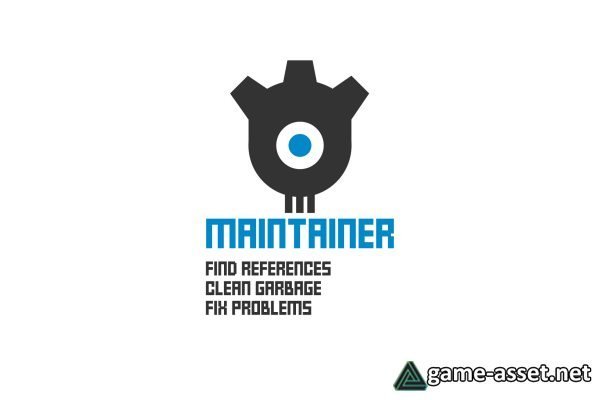 Maintainer – download Unity asset
Keep your project in a good shape using Maintainer which combines References Finder, Issues Finder and Project Cleaner features under one roof!
Maintainer keeps your projects neat and clean with this 3-in-1 feature set:
• Issues Finder: find & fix problems and issues
• References Finder: find references to assets in project or to objects in hierarchy
• Project Cleaner: clean unused assets from your project
Each feature is packed into the separate module, see all modules details below.
Issues Finder
Searches your project for different issues like missing scripts, missing references, duplicate components, and more. It also able to fix some of these issues in one-by-one or batch mode to let you quickly get rid of them.
References Finder
- search entire project for asset references with Project Assets scope search
- search active scene or prefab for Game Objects and Components references with Hierarchy Objects scope search
All found references include asset path if necessary, exact object transform path, component name and even property path if possible.
Project Cleaner
Looks for the garbage in your project, lets you inspect it and remove unnecessary assets one-by-one or in batch mode.
Overall highlights
- intuitive and easy to use
- flexible filtering & ignoring options
- easy and comfortable results navigation
- extra care for the corner cases
- supports both dark and bright Unity skins
- works everywhere, even on Linux
Asset version: 1.16.0
Download links for «Maintainer»: