Text Revealer Pro&nbspv1.1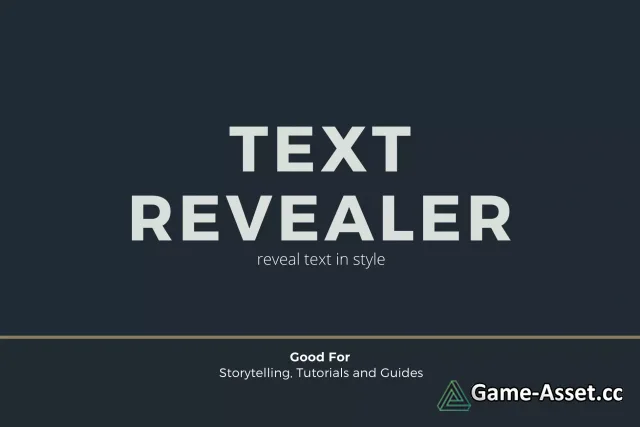 Unity Asset Store – Text Revealer Pro.
Text Revealer Pro is an animator system that can reveal and hide text in your game using configurable animations. It works great for Storytelling, escape room, puzzle games, or any game that requires showing text content to the player. It can also be used to show notes to guide the player through the game.
Features:
> Compatible with Text Mesh Pro.
> Compatible with Text Mesh Pro UGUI.
> Compatible with the basic Text Component.
> Timeline integration.
> Preview Reveal/Unreveal inside editor for easy adjustments.
> Easy to setup, just attach the script to your text game object.
> Lots of settings to define random/fixed movements, directions, smoothness and speed.
> UnityEvents for integrating with your game logic.
> Random Rotations.
> Reveal/Unreveal in reverse direction.
> Including Scene with examples (Not the one in the video).
Asset version: 1.1
Download links for «Text Revealer Pro»:

Rating: