Makinom 2 Pro: Game Toolkit&nbspv2.2.0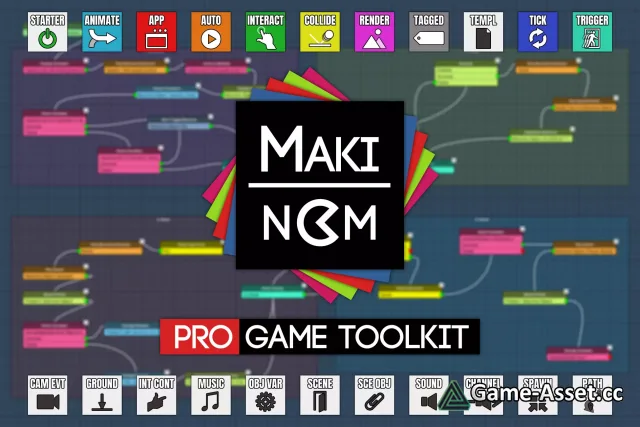 Unity Asset Store – Makinom 2 Pro: Game Toolkit.
Makinom is a powerful and flexible general-purpose toolkit for Unity, allowing you to create game controls, game mechanics or interactions with your game world without writing a single line of code.
Create all kinds of 2D or 3D game genres: Roguelikes, platformers, shooters, action-adventures, 1st- or 3rd-person, and many more!
Asset version: 2.2.0
Download links for «Makinom 2 Pro: Game Toolkit»:

Rating: