EZPZ Branching Dialogue&nbspv1.3.2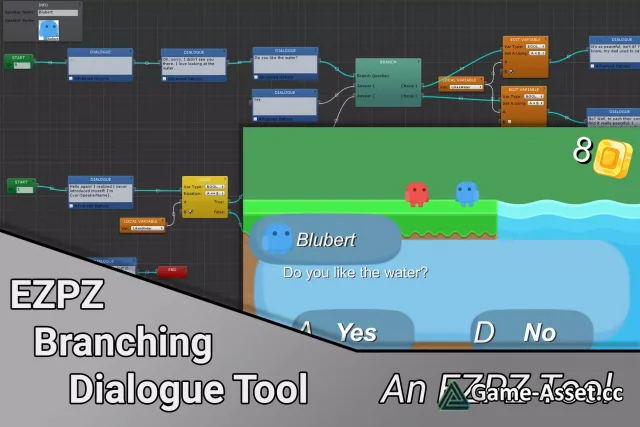 Download Unity Asset – EZPZ Branching Dialogue tool. The perfect tool for the small developer looking to make a big impact with their narrative!
Use this node based tool to create deep and dynamic branching dialogue for your game or project! With an easy to understand visual editor, you'll be able to create branching dialogue in minutes!
An easy to understand example project and READ_ME are included in the download, so you'll be able to see how simple it is to create and edit a dialogue tree!
This tool contains custom local and global variables, internal and external variable editing, and logic to add a ton of depth and dynamic situations to your dialogue. This tool also allows for inline text replacement, so you can easily add your variable values to any dialogue snippet and have it display correctly at runtime.
This package is no longer actively supported by the developer. However, please note that there have not been any bug reports in over a year despite multiple purchases every month (estimated users are 100+). This is still a great tool that will help in in your branching narrative adventures!
Asset version: 1.3.2
Download links for «EZPZ Branching Dialogue»:

Rating: